My inspiration for the idea of a family command center came from three things.

1.

The slight irritation I felt when my 1st grader lost his school work in the "school cabinet" for the third time this year,

2.

an overwhelming abount of paperwork and tasks I have taken on because I refuse to say "NO" and

3.

Shelly Smith over at House of Smith's new find! She posted last week about this magazing rack she got and once I saw it, ideas were flowing about how I could use one and what I would do with it.
See isn't it soooo pretty!!!! I am in
LURV!!!
Unfortunatly for me, she doesn't live in Texas and there is
NO store in the greater DFW area
that sells anything like it

(I know because I went to them ALL)

So after a few days I decided I would make my own command center tailored to our families specific needs.
And this is what I came up with!
See isn't it pretty!!
I love it and so do my kids and now I can better stay organized!!!
WOOO HOOO!!!
So I know you are just dying to know how I did it, so here it is:
Items Needed:
scrap book paper
(I used 5 diff sheets, 3 for the folders & corkboard, 1 for the name tag and 1 for the name tag border)
1 pkg of corkboard squares
2 pkgs of plastic file folders from The Container Store
Decoupage
Foam Brush
Ribbon
Pretty Border Making Scissors
1.
cut your paper to fit in the front pouch of the file folder and insert.
2.

with the half of the paper glue it to the corkboard.

3.

the take your ribbon and glue it to the corkboard.
4. print off the names of the family members on your cardstock. For this I used a linen scrapebook paper...I

HEART

linen scrapbook paper! While this is printing cut out the tags from another pattern of paper, the tags need to be a bit larger than the size of the name tags. Then, cut both the name tag and name tag border tags out with your pretty border making scissors

(I dont know what these are called...)

Glue the name tags to the border tags and glue all of that to topper on your corkboard.
whew...thats a lot of taggin!
5. And last of but not least, attach to the wall however you prefer. I really dont like holes so I used the command sticky tapes and.....
TAAA DAAA! You have a family command center!
I am linked up to the following linky parties: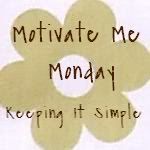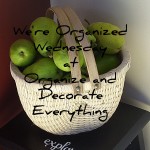 Thrifty Decor Chick Organize It Party